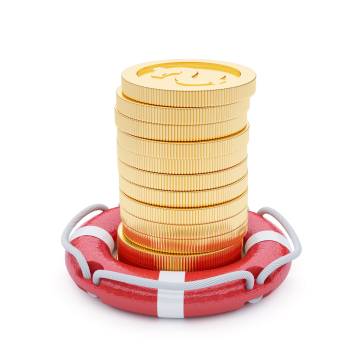 The firm's highly skilled and experienced business bankruptcy attorneys concentrate their practice on bankruptcies, restructurings, reorganizations, workouts and liquidations. The attorneys represent secured and unsecured creditors, debtors, trustees, and official and unofficial committees in bankruptcy cases and out-of-court restructurings throughout California. Finkel law group is devoted to solving the problems posed by bankruptcies, insolvencies, and other financially troubled situations that confront the firm's corporate clients. The firm has the resources necessary to respond rapidly to the types of crises that confront companies under severe financial distress. Our business bankruptcy attorneys have experience leading clients through the turmoil created by financial distress, including business restructurings, bankruptcy proceedings, workouts, liquidations and reorganizations. In particular, the firm's attorneys have experience representing a wide range of clients and matters, including:
Companies exploring bankruptcy alternatives
Companies requiring restructuring or reorganization
Creditor committees
Individual creditors
Pre-petition and post-petition lenders
Landlords
Indenture trustees
Purchasers acquiring assets from bankrupt companies
Directors of insolvent companies
Equity holders
The firm employs a team approach to tackling client matters by pairing bankruptcy specialists with transactional attorneys and seasoned litigators who scope out the options available to the client, and then identify and implement the best solution to the particular problem posed. The bankruptcy and restructuring group is supported by other firm attorneys who work in related areas of law such as, securities and corporate finance, tax, real estate, land use and environmental, intellectual property and employment. The firm's business bankruptcy attorneys also provide crisis management counseling to our corporate clients and their boards of directors long before a formal bankruptcy proceeding begins. We use our expertise in bankruptcy and restructuring matters to assist companies in financial crisis to avoid formal bankruptcy proceedings for the benefit of all the stakeholders. The group also advises troubled companies on how to avoid the pitfalls that can cause their business' financial circumstances to further deteriorate while in, and immediately prior to entering, bankruptcy. Our clients have come to rely on our discretion, as well as our ability to know where the trouble spots are likely to be, and then identify optimal solutions to address the client's specific problems.
To find out more about the services offered by the firm's bankruptcy attorneys and to receive a complimentary phone consultation, contact our office at 510-344-6601 or info@finkellawgroup.com.