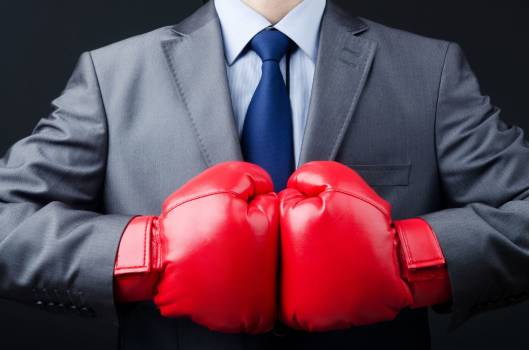 Our San Francisco Bay Area business litigation attorneys strengths rest on a deep and sophisticated understanding of our clients' businesses and our ability to execute creative and aggressive responses to the problems that private companies encounter in business litigation. We offer our clients focused, result-oriented and cost-effective representation. From our offices in Oakland and San Francisco, our trial attorneys provide defense and plaintiff representation in litigation, arbitration, mediation and regulatory matters.
Counseling
We represent companies in a broad spectrum of commercial matters, including disputes with competitors, vendors, customers or business partners. We recognize certain disputes can only be resolved at trial, but our attorneys regularly help clients avoid the burden and expense of litigation through creative business solutions and the use of alternative dispute resolution tools like mediation. We have represented plaintiffs and defendants in cases alleging breach of contract, fraud, unfair competition, breach of fiduciary duty, breach of warranty, fraudulent conveyance, interference with contract, interference with economic relationships and other business torts.
Corporate Governance and Mergers & Acquisitions Litigation
We take an integrated approach to all corporate governance matters and M&A transactions, including involving a litigator at the beginning of all such matters regardless of whether we represent a target company, an acquirer or shareholders. Using a multi-disciplinary approach early allows our corporate governance and M&A litigators to provide important advice about the scope of the board's fiduciary duties, structural issues relating to possible transactions, and other strategic matters that arise in these types of transactions.
Timely input from our trial attorneys helps reduce the likelihood of litigation, and in the event a suit is filed, reduces the costs associated with such litigation. The firm handles all types of corporate governance and M&A litigation, including cases arising out of business combinations, divestitures, reorganizations and hostile takeovers.
Intellectual Property Litigation
Because many of our clients' businesses are focused on creating and marketing products and services steeped in intellectual property, enforcing IP rights and defending against claims of infringement or misappropriation have always been critical components of the firm's IP practice.
We have experience representing plaintiffs and defendants in trademark, trade secret and copyright disputes in state and federal court. We have represented clients prosecuting and defending trademark, trade name or trade dress infringement actions in state and federal court.
Our business litigation attorneys have prosecuted and defended opposition and cancellation proceedings before the Trademark Trial and Appeals Board. To reduce the risk of trade secret litigation, we regularly work with our clients to establish and manage trade secret protection programs and advise them on how to avoid issues with third party trade secret rights when developing new product or services or hiring personnel from competitors.
Securities Litigation
Our attorneys have experience representing individual and corporate defendants and plaintiffs in a variety of securities litigation matters. Those matters include law suits brought under the Securities Act of 1933 and the California Securities Act of 1968, shareholder derivative suits, mergers and acquisition litigation, contests for control of privately held corporations, and claims arising out of stock acquisitions and other corporate transactions.
Our attorneys also have experience conducting internal investigations on behalf of companies and boards of directors into a myriad of state and federal securities law issues, and providing guidance on how to remedy any transgressions that may have taken place.
Consumer Litigation
Our business litigation attorneys defend companies accused of violating false advertising, consumer protection, and unfair competition laws. The firm has also represented plaintiffs alleging similar claims against companies. These cases often arise from statements in advertisements or on product packaging that allegedly misrepresent the actual performance of a product, from website terms of use that allegedly do not accurately describe a service to conduct that allegedly violates statutes designed to protect consumers.
Among other types of cases, we have represented plaintiffs and defendants in cases involving alleged violations of California's Consumers Legal Remedies Act, Business & Professions Code sections 17200 and 17500, false advertising actions brought by competitors and state and federal trade authorities, and cases asserting violations of federal laws like the Fair Credit Reporting Act, Fair Debt Collection Practices Act, and Telephone Consumer Protection Act.
Consumer Regulatory & Privacy
We advise companies on all aspects of privacy and data security law, both in California and across the United States. We serve a broad array of industries, including technology, media and e-commerce. Among many other matters, our business litigation attorneys have helped clients develop privacy and security policies, implement compliance programs, resolve complex e-commerce issues, protect trade secrets, devise appropriate legal responses to computer security breaches, and comply with federal and state anti-spam legislation.
We offer strategic advice to businesses in a variety of fields on issues relating to advertising and marketing practices and consumer protection. Our attorneys have successfully defended clients involved in government investigations and enforcement actions.
To find out more about the services offered by the firm's business litigation attorneys and to receive a complimentary phone consultation, contact our office at 510-344-6601 or info@finkellawgroup.com.