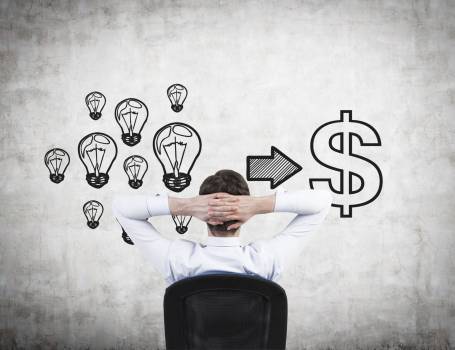 The firm's intellectual property attorneys help clients develop and implement strategies to acquire, develop, protect, enforce and commercialize intellectual property and technology on a nationwide basis. Our intellectual property attorneys are dedicated to maximizing the value and security of our clients' intellectual property. To do so, we work closely with our clients' businesses – which span a range of industries, including information technology, software, scientific instruments, media, retail, toys, shipping, e-commerce, insurance and automotive – to tailor solutions to meet their particular needs and stage of development.
Whether we're structuring an intellectual property transaction, formulating a copyright strategy, prosecuting and protecting trademarks, developing processes to protect trade secrets, or negotiating and drafting patent licenses, we offer timely advice that helps our clients meet their business objectives in an efficient and cost-effective manner.
Technology Transactions
We are devoted to counseling, negotiating and drafting technology transactions on behalf of our clients. We often act as "outsourced general counsel" for our technology company clients. Our attorneys have an in-depth understanding of the transactions that are critical to any technology company, including customer, reseller, VAR and OEM agreements, in-bound software and technology licenses and acquisitions, outsourcing and manufacturing agreements, patent, copyright and trademark licensing, university licensing, and strategic alliances and joint ventures.
Our intellectual property attorneys have experience conducting due diligence investigations into intellectual property ownership and related intellectual property issues that arise in connection with internal IP audits, private offerings, M&A transactions, and strategic transactions. Our attorneys' extensive knowledge and deal experience allows them to quickly identify and assess the legal and business issues that drive the transaction and are critical to the value of a business.
Our attorneys work to protect our clients' intellectual property interests in a variety of business transactions, including licensing transactions, joint development agreements, and strategic alliance arrangements. We work closely with our clients to address the intellectual property aspects of employment agreements and consulting arrangements, including provisions pertaining to confidentiality, work-for-hire arrangements, assignment of IP rights, and non-competition concerns.
Trademark, Copyright & Advertising
We offer a full range of services related to trademark, copyright and advertising law. We provide strategic trademark counseling and protections for our clients' trademarks, service marks, trade names and trade dress. We work with our clients to select, clear, prosecute, register and commercialize trademarks and service marks. We negotiate and prepare all forms of trademark and copyright licenses, and structure and restructure trademark and copyright ownership arrangements.
We offer insightful analysis into trademark and copyright issues that arise in connection with M&A transactions, private placements, debt financings, strategic investments, credit and security agreements and bankruptcy restructurings. We advise our clients on advertising issues, including the proper use of trademarks and copyrighted content in advertising campaigns.
Digital Media and Internet Law
We provide our clients with advice on the extension of copyright law into such areas as the Internet and the ever-expanding realm of digital devices. Our attorneys develop innovative solutions to emerging copyright issues, including Internet and digital distribution copyright issues, fair use issues in a digital environment, and application of the Digital Millennium Copyright Act and its safe harbor provisions.
We assist our clients by developing and overseeing the implementation of copyright procedures to insulate them against infringement claims. We perform intellectual property audits of copyright issues in M&A transactions and asset valuations for investors. We offer practical copyright counseling, including managing infringement risks, strategic planning for copyright protection, copyright registrations, assignments and security interests.
Trade Secrets
We counsel our clients in how to protect their own trade secrets and how to avoid misappropriating another person's trade secrets, however innocently. We work with trade secret owners to identify their trade secrets and then set up and maintain a comprehensive program to protect them. Our intellectual property attorneys help clients develop practical and effective policies and procedures for determining what information should be kept secret and how secrecy will be maintained.
Our expertise includes developing and negotiating confidentiality agreements with employees, partners, suppliers and customers, as well as setting up physical security measures to protect valuable trade secrets. We also advise clients on how to avoid becoming entangled in the trade secrets rights of others when developing new products or hiring employees from competitors.
Working with inventors, start-up companies and creators of new technologies, we help these clients put into place procedures and practices designed to minimize the risk of trade secrets claims being asserted against them, and to maximize their abilities to defend against such claims.
Internet Law
We advise clients on the rapidly developing law of the Internet, including issues related to e-commerce, online speech and conduct, domain names, privacy, network security, consumer rights, online contracting and associated intellectual property matters that arise in cyberspace. We are dedicated to offering the most current, creative and comprehensive advice and representation, applying both longstanding legal principles and newly developed legal theories.
We have worked with clients to draft and enforce online license and click-through agreements, structure business practices to comply with statutes governing on-line information and communications, and to ensure the security of network infrastructure.
Litigation
When clients need to enforce or defend their intellectual property rights, we excel at delivering winning legal strategies in high-stakes intellectual property disputes. The firm focuses its efforts on delivering winning legal strategies in high-stakes technology disputes, including copyright, trademark, false advertising, licensing and trade secret matters.
Our clients range from technology start-ups to large private companies, all of which benefit from our unique, business-focused approach to developing litigation strategies tailored to each client's definition of success. We have extensive knowledge in the legal issues affecting intellectual property, as well as in-depth experience representing companies with sophisticated, strategic intellectual property portfolios.
We represent clients in federal and state court litigation, as well as before the U.S. Patent and Trademark Office in trademark opposition and cancellation proceedings. We also represent our IP clients in other matters, such as copyright, trade dress, rights of publicity, domain names, and false advertising, often in the context of products and services delivered online, where many issues remain unsettled.
To find out more about the services offered by the firm's intellectual property attorneys and to receive a complimentary phone consultation, contact our office at 510-344-6601 or info@finkellawgroup.com.