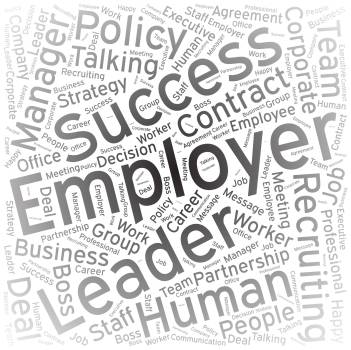 Our employment lawyers offer a full range of counseling, advice and litigation for employers. We focus on providing practical, cost-efficient methods to resolve all manner of issues arising out of the employment relationship. We strive to help our clients avoid employment disputes, resolve quickly and efficiently any disputes that cannot be prevented, and minimize our clients' legal costs.
Employment Counseling
We believe the best approach to any employment law problem is prevention. Our primary objective is to help avoid unnecessary disputes between employer and employee. To this end, we provide counseling and training to help employers avoid or minimize employment-related claims. This includes training managers and other personnel on sexual harassment, preparing employee handbooks, and auditing existing personnel policies and practices.
We counsel employers on hiring and compensation, wage and hour compliance, employee/independent contractor issues, and discipline and severance. We can also help our clients implement programs to protect their proprietary information. Our goal is to ensure compliance with the law without interfering with the day-to-day operation of your business.
Employment Disputes and Legal Claims
Our employment lawyers provide advice and counseling if an employment-related problem should arise. We advise clients on employee discipline and termination, responding to discrimination claims made with state and federal agencies (such as the DFEH, the EEOC and so forth). We can help with wage and hour issues, workplace violence, drug testing, investigating employee misconduct, occupational safety and health laws, trade secret and unfair competition matters, unemployment insurance claims and appeals, and all types of alternative dispute resolution. We also assist with coverage issues that may arise under employment practices liability insurance policies.
Litigation and Arbitration
We represent employers in both state and federal courts. We also regularly represent clients in private arbitrations before organizations such as AAA and JAMS. Our attorneys have significant expertise in civil rights law, including Title VII, the Americans with Disabilities Act and the California Fair Employment and Housing Act.
Our employment lawyers have handled cases involving claims of wrongful termination; discrimination based on race, age, gender, disability and pregnancy; sexual harassment; retaliation based on protected activities; constructive discharge; breach of contract; defamation; invasion of privacy; and wage and hour law violations.
We also represent employers seeking to protect their trade secrets from misappropriation or improper use by former employees. We regularly work with other law firms to present a joint defense to employment litigation.
To find out more about the services offered by the firm's employment lawyers and to receive a complimentary phone consultation, contact our office at 510-344-6601 or info@finkellawgroup.com.